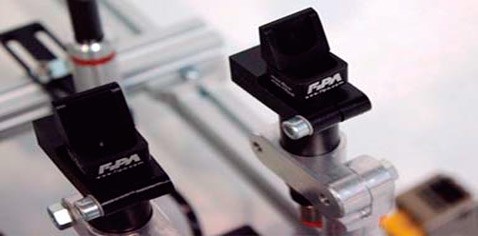 EOAT (End Of Arm Tools) is Fluidotronica's division that operates in the handling area with its highest incidence in plastics industry. It is specialized on development and sale of EOAT and grippers.
Our business profile and continuous focus on customer's needs, ensures a steady growth, a technological development and a continuous improvement of our products and services range.
The EOAT robots tools have solutions that allow you to run your production processes with absolute precision.
These include:
- Pneumatic Grippers, pneumatic fingers; gripper systems or gripping devices for handling parts even
the ones with complex geometric shapes. Quick change systems, aluminium profile, fasteners and connectors;

- A whole range of profiles and components, specially designed for extraction robots and plastics industry that can be assembled by the customer;

- Pneumatic Scissors for operations such as: cutting sprues, tissue, wire and/or electric cable/power cord; for crimp; break, fold, stamp and hot cutting. A complete range of manual and automatic pneumatic scissors for plastics, electrical and electronics industries.