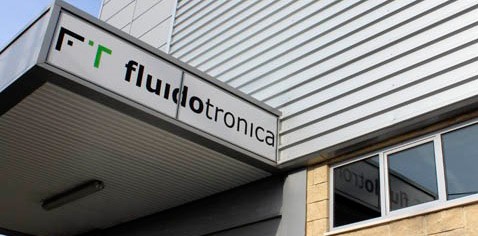 FLUIDOTRONICA – Equipamentos Industriais Lda was established in 2004 with the aim to provide industrial automation products that will meet the industry needs. As time goes by, selling only products was no longer enough and quickly was prompted to offer not only the product but the overall automation solution, always on partnership approach.

Every time industry reflects productivity gains needs, quality improvements and better working conditions as safety and ergonomics, Fluidotronica can help.

Its course of action is based on selling quality products and systems, supported by technical knowledge and by years of application experience.

Fluidotronica is determined to support their customers on selection of the product that best meets their needs, on the development of their projects and providing other specific equipment, always considering quality, price and lead time.

When these products are not enough, creates root systems on a partnership attitude that will simplify all the functionality of the industry in general.

Therefore, offers some services from the process study, mechanical and electrical project development, machining, programming and electrification, final assembly and testing – the so-called turnkey solution.

In order to provide high quality services, their technicians are experts in different fields and technologies such as: pneumatics, vacuum, aluminum profiles, feeding and automatic selection, indexing tables, linear technology, handling and manipulation, end-of-arm tooling, drilling process, threading, cut and screw driving, robotics, etc. In addition, it offers powerful tools for mechanical and electrical engineering and also robots programming.